• Niobe • The Untamed • Untamed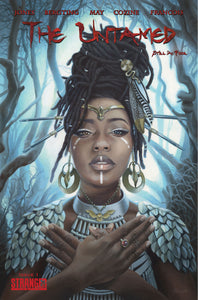 Hello Stranger,Happy Thursday! How are you guys? I have just made it to Oregon once again. It's pretty out here, especially in Spring as the sun has started to say hello. So this week it'll be more driving lessons and bonding time with the lad. Being a fan of swords and ish I think we'll go see NORTHMAN. Anyone seen it? Or any other current recommendations? I'm also building out our Convention schedule… let me know where you guys are at. And if we miss you in person, don't miss out on our biggest event of the year:STRANGERCON - MAY...
---
• Jae Lee • Niobe • The Untamed
Hey Stranger family!Happy Thursday! How are you guys doing? I'm trying to stay positive and celebrate all the wonderful folks that celebrate us!However, I do need new glasses. My eyesight's going downhill so I'm typing this week on 16pt font! It's a bit of a drag, especially as I'm in accounting hell…which adds to the other drags, and that can snowball into an avalanche of...drags? There's a vision for you. Anyway, how do we compartmentalize each negative encounter and shrug it off like "dirt off your shoulder?" So we not only make room for the good moments but build upon them… it is...
---
• Essessa • Morka Moa • Niobe • The Untamed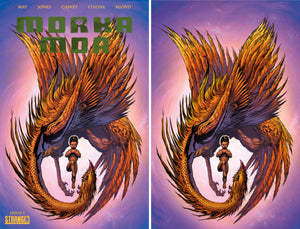 Hey Stranger Family!Here we are, with only a few days left on our Niobe & Dura Kickstarter! I do want to remind folks that we are also celebrating the release of THE UNTAMED: Still a Fool issues #1 and #2, which continue the saga of Niobe and the Stranger. It is the third volume in the series that launched Stranger Comics! It shares Niobe finally meeting Waso and the Tribe of the Gathering Wind, her birth tribe (from the pages of DUSU) and will start to unlock the secrets of Dura and what happened to Niobe's mother!Also – with just a few...