• David Mack • Niobe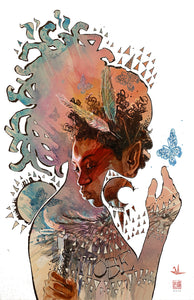 ARE YOU THERE, AMAZON? IT'S ME, SEBASTIAN. Hello Stranger,A quick rant… I guess I'm an analog lad in a crypto world. Automated worlds scare me. I usually write these newletters on a word doc first and have to click the "no spacing" first. The "normal" setting spaces out stuff like paragraphs with assumption. Automated is assumption. Auto-correct assumes it's correct, thinks it knows me. The only one that does is big brother who watches me dance in my undies to James Brown, and then advertises James Brown and undies (wherever you are, I hope you enjoy). I mean… you can...
---
• Niobe • The Untamed • Untamed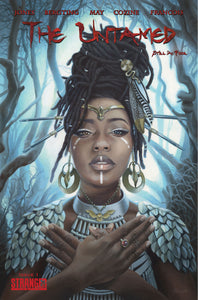 Hello Stranger,Happy Thursday! How are you guys? I have just made it to Oregon once again. It's pretty out here, especially in Spring as the sun has started to say hello. So this week it'll be more driving lessons and bonding time with the lad. Being a fan of swords and ish I think we'll go see NORTHMAN. Anyone seen it? Or any other current recommendations? I'm also building out our Convention schedule… let me know where you guys are at. And if we miss you in person, don't miss out on our biggest event of the year:STRANGERCON - MAY...
---
• Niobe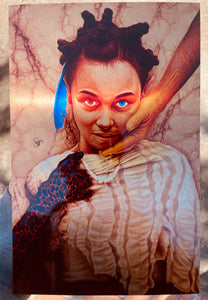 Hello Strangers!How are you guys? As it's Thursday, I am getting ready for tonight's Instagram Live tonight at 6 PM PST. And for StrangerCon when we launch our Patreon end of May. Next week we will have our date locked and start to share Patreon rewards which will have extra bonuses and rewards for StrangerCon attendees and first day backers! All I will say for now is DAVID MACK EXCLUSIVES (and when I say exclusive, I mean you can't get them unless you're a patron.) This is for our new title TALES OF ASUNDA #1 "First Kill" starring Niobe and the Stranger! Yep....
---
• Niobe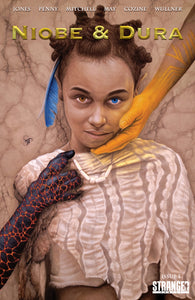 NIOBE & POETRY Hello Strangers,How are you guys doing? Not sure if it's the 60's soul I'm listening to, which leads me down pathway dreams, but I've been developing more of Niobe's journey, from the savage to the silent, and soon more adventures in love. I am excited to continue exploring the what and who she has walked away from to save the world - the hurt she carries and the pain she's left behind to do the right thing. Love vs obligation is never simple.FEATURED COLLECTION / HIVE EXCLUSIVE: We have now put our featured collections on the front page...
---
• Jae Lee • Niobe • The Untamed
Hey Stranger family!Happy Thursday! How are you guys doing? I'm trying to stay positive and celebrate all the wonderful folks that celebrate us!However, I do need new glasses. My eyesight's going downhill so I'm typing this week on 16pt font! It's a bit of a drag, especially as I'm in accounting hell…which adds to the other drags, and that can snowball into an avalanche of...drags? There's a vision for you. Anyway, how do we compartmentalize each negative encounter and shrug it off like "dirt off your shoulder?" So we not only make room for the good moments but build upon them… it is...